Activities
Journées Européennes du Patrimoine 2019 des 21 et 22 septembre
Visites guidées du château
Guided visits in July and August
There will be a guided tour of the site each Thursday morning in July and August. Each tour will be restricted to 20 people and must be booked in advance through Cluny Tourist Office - either in person or on line. The link is attached below. Each visit will last about two hours. Good boots/shoes are strongly advised.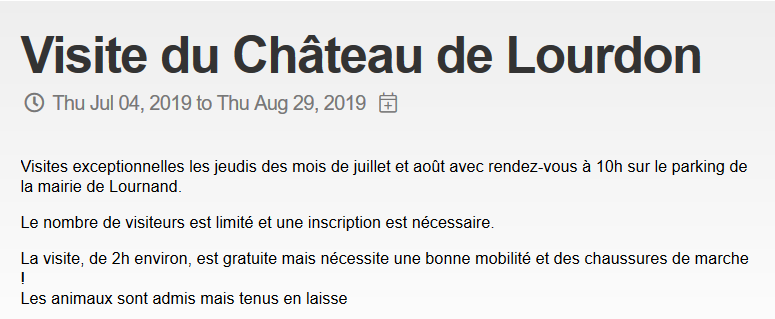 8 – 12 juillet Une semaine de travaux au château. Avec initiation à la construction de murs en pierres séches.

19 – 23 août Une semaine de recherche et travaux avec les archéologues de CeCaB.